Cancer Deaths Fall; Women's Weight Loss; and Palliative Sedation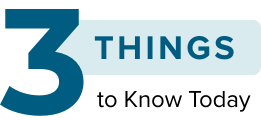 Cancer Deaths Fall in the US
Cancer deaths continued to fall in the US, a new report shows. Total cancer deaths fell 2.1% per year from 2015 to 2019, according to the latest Annual Report to the Nation on the Status of Cancer.
Men's deaths decreased by 2.3% per year; women's deaths decreased by 1.9% per year, according to the report published in Cancer. Cancer mortality also declined among adolescents and young adults in every major racial and ethnic group.
Which fell: Melanoma deaths fell most significantly (5%), followed by lung cancer deaths (4%) in both men and women.
Which increased: Deaths increased among men with cancer of the pancreas, brain, or bones and joints and among women with cancer of the pancreas or uterus.

Drugs Cause Women to Lose More Weight Than They Do Men
Women tend to lose more weight than do men after taking weight-loss drugs for 1 year or so, a new analysis shows. The finding was at odds with clinical trials that show men tend to lose more weight than do women from diet or physical activity regimens, according to the study presented at the International Congress on Obesity 2022 in Melbourne, Australia.
An example: Women lost about 18% of their initial weight on average compared with men's 13% loss after 68 weeks of semaglutide, according to one clinical trial.
Why? Women are lighter than are men and may receive a slightly higher dose of a drug in relation to their body weight than do men, resulting in a greater response.
More study needed: Most weight-loss research does not break down results by sex, the researchers said. More weight-loss trials should report results for men and women separately, they added.

What Is Palliative Sedation?
Palliative sedation is seldom used and frequently confused with medically induced death, according to an expert on the subject. But palliative sedation may be useful in certain instances to relieve patient suffering at the end of life, according to Luciano Orsi, scientific director of the Rivista Italiana di Cure Palliative (Italian Journal of Palliative Care) in Italy.
Palliative sedation is the intentional reduction of alertness, up to a loss of consciousness, by pharmacologic means to reduce or abolish the perception of a symptom that is otherwise intolerable for a patient.
Use cases: Palliative sedation may be used in cases of respiratory distress caused suffocation; massive bleeding that is judged to affect the digestive and respiratory tracts; the large vessels of the neck or groin or vegetating tumor masses; and epileptic disease.
When to use it: Palliative sedation is considered legal in Italy in cases of imminent death — in the last 15 days of life — and may ease suffering in the final 2 to 3 days of life.
Different than medically assisted death: The aim of palliative sedation is the control of suffering not the induction of death.
For more news, follow Medscape on Facebook, Twitter, Instagram, and YouTube
Source: Read Full Article