Duncan Hines Single-Serving Unicorn Cake Mix Is the Dessert of Our Childhood Dreams
Not over the unicorn craze yet? Good, because neither am I. Duncan Hines is known for its cake mixes that come in handy at just about every birthday celebration. The brand has expanded to personal-sized cakes and cups, and now there's a colorful one you won't be able to resist.
The Duncan Hines Perfect Size for 1 includes tasty cake flavors ranging from s'mores to confetti to hot chocolate. Recently, the line has expanded beyond cakes to cups in four flavors: Oreo Cookie and Creme Cup, Chips Ahoy Cup, Honey Maid S'mores Cup, and Candy Coated Chocolates Cup. This is where the unicorn-inspired cup comes in.
It won't be long before you see Duncan Hines Perfect Size for 1 Unicorn Cookies and Pudding cups in stores. We're not exactly sure what kind of dessert this is going to be, since it says it's cookies and pudding, but the picture shows a cupcake with purple cake and frosting, but we do know multicolored star sprinkles will be involved.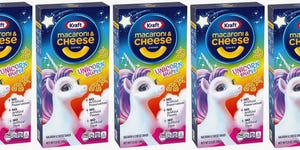 The new flavor is not yet posted on Duncan Hines' website, but they'll probably be hitting stores soon.
"Many of our snacking brands were treated as center-of-the-store commodities, and they were locked in their legacy format, and that was particularly true of Snack Pack, Swiss Miss, and Duncan Hines," Thomas M. McGough, cochief operating officer and executive vice-president of Conagra Brands, Inc., said in a statement. "But when you reframe these three brands as sweet treats, you open up a massive demand space."
Shop More Unicorn Products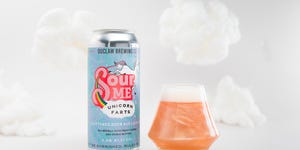 Source: Read Full Article