Health Misinformation Has Deadly Consequences in Canada
Health and science misinformation has had serious socioeconomic consequences in Canada, particularly during the COVID-19 pandemic, according to a new report from the Council of Canadian Academies.
In 2021 alone, misinformation that promoted vaccine hesitancy resulted in higher numbers of COVID-19 cases, hospitalizations, and deaths — and approximately $300 million in additional healthcare costs.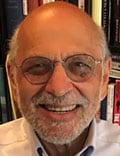 Alex Himelfarb, PhD
"Misinformation has become a global problem and a defining issue of our time," report author Alex Himelfarb, PhD, chair of an Expert Panel on the Socioeconomic Impacts of Science and Health Misinformation, told Medscape Medical News.
"The unchecked spread of science and health misinformation leaves individuals and society vulnerable to exploitation and threatens our ability to work together to address shared challenges," he said. Himelfarb also is chair of the steering committee for the Canadian Centre for Policy Alternatives.
The report was published online January 26.
A Preventable Toll
The Council of Canadian Academies, a not-for-profit organization that gathers experts to provide advice about scientific topics of public interest, examined the socioeconomic impacts of science and health misinformation and disinformation on the public and public policy in Canada. It understood misinformation to include "false or misleading information that is inadvertently shared (misinformation) and false or misleading information that is deliberately created or shared (disinformation)."
Himelfarb and 12 experts across Canada met eight times over 14 months to review evidence and deliberate. They based their assessment on peer-reviewed publications, publicly available government information and statistics, media reports, and grey literature related to science and health misinformation.
The panel developed the Fault Lines report to explain how science and health misinformation spreads and how it affects individuals, communities, and society. The report includes original modeling work to estimate the health impacts and hospitalization costs associated with COVID-19 vaccine hesitancy in Canada, as well as the role that misinformation played in vaccine hesitancy.
The socioeconomic impacts are manifold and complex, according to the authors. On an individual level, science and health misinformation can make people vulnerable to fear, harm from preventable diseases, and exploitation by those who stand to profit from it. At the societal level, misinformation erodes trust, fosters hatred, and reduces the capacity for collective action.
With catastrophic events such as the COVID-19 pandemic and extreme weather events exacerbated by climate change, misinformation can undermine democratic discourse and distort understanding of potential consequences — both personally and collectively. Throughout the pandemic, for instance, misinformation has contributed to vaccine hesitancy and a lack of adherence to public health measures, which resulted in vaccine-preventable disease outbreaks, increased healthcare costs, and elevated risks for vulnerable groups.
The panel estimated that misinformation contributed to vaccine hesitancy for 2.35 million people in Canada between March and November 2021. If individuals hadn't delayed or refused vaccination, there could have been 198,000 fewer COVID-19 cases, 13,000 fewer hospitalizations, 3500 fewer patients in intensive care units, and 2800 fewer deaths. The cost of hospitalizations and intensive care unit visits associated with these cases totaled about $300 million. Moreover, this figure did not account for physician fees, outpatient treatment, or long COVID cases, as well as broader societal costs, such as lost wages and the spread of new variants.
Communication Strategies
The expert panel identified common characteristics of misinformation. It is often visual, simple, shareable, repetitive, and designed to mimic credible sources, they said. The messages are often crafted to take advantage of what we know about human cognition. They may create an emotional connection through anecdotes, they may present fake credentials, and they may hide their funding sources.
The panel acknowledged that science and health misinformation will always exist and that broad legal and systemic responses to regulate the information environment are associated with ethical and logistical challenges.
However, people can take steps to help disrupt the flow of information, the panel wrote. In the short term, such steps can include labeling inaccurate information online, seeking out trusted messengers, framing corrections in the appropriate medium, and debunking falsehoods with evidence.
In the long term, people can advocate for independent fact checking and clear labeling online, as well as media and science literacy education. In addition, individuals and organizations can build relationships with trusted institutions and experts, which is particularly important when considering populations that have been historically excluded and mistreated by governmental, medical, and other authorities.
Building Trust
Commenting on the findings for Medscape, Devon Greyson, PhD, assistant professor of population and public health at the University of British Columbia, Vancouver, said, "This report takes the concept of the COVID-19 'infodemic' and makes it concrete, using economic modeling to estimate the impacts of scientific misinformation on actual health and financial outcomes in a specific time and place."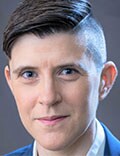 Devon Greyson, PhD
Greyson, who wasn't involved with the report, researches health information and vaccine communication issues. A focus of Greyson's work is health decision-making that is influenced by social marginalization and inequity, including the ways that information systems can exacerbate disparities.
"We knew before that misinformation causes people to make decisions that are costly to our health system, bad for their own health, and especially detrimental to socially marginalized populations," said Greyson. "These hard numbers have a different type of impact on the way we prioritize taking action.
"It has been easy for many to recognize that misinformation is probably bad, but not necessarily invest substantial resources in addressing it," Greyson added. "It will be important to be sure we don't end up focusing only on short-term or technological solutions aiming to contextualize or debunk misinformation, but also work diligently to build trust in institutions that behave in trustworthy ways."
The report was supported by Innovation, Science, and Economic Development Canada. The Council of Canadian Academies is supported by the Royal Society of Canada, Canadian Academy of Engineering, and Canadian Academy of Health Sciences. Himelfarb and Greyson report no relevant financial disclosures.
CCA. Published January 26, 2023. Full text.
Carolyn Crist is a health and medical journalist who reports on the latest studies for Medscape, MDedge, and WebMD.
For more news, follow Medscape on Facebook, Twitter, Instagram, and YouTube.
Source: Read Full Article