KitKat Mint and Dark Chocolate Duos Are Reportedly Coming to Stores
The next time you need a break, you could be breaking off a piece of this KitKat bar! The classic chocolate bar is apparently coming in a Mint and Dark Chocolate Duos flavor.
Instagram account @markie_devo revealed the flavor on April 13. "This is the upcoming KitKat Duos," the caption reads. "A mint & dark chocolate mixture with those wafers we oh so love."
The packaging indicates that the crisp wafers have mint crème and dark chocolate. Although Hershey's has not confirmed the news, I'm hoping the picture's caption is correct and they will be hitting shelves in December.
Shop More Mint & Chocolate Treats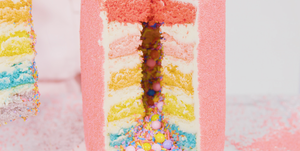 Source: Read Full Article