Perspectives on the Mediterranean diet, gut health, and microbiome in supporting healthy aging
In a recent study published in Frontiers in Nutrition, researchers explored the awareness of the Mediterranean diet and its impacts among older persons and healthcare professionals.
Background
Diet and nutrition are crucial in promoting health and a healthy aging process. Specifically, the Mediterranean Diet (MD) is recommended as a nutritional strategy for addressing numerous age-related concerns, including neurodegenerative deterioration and frailty.
Recent studies have demonstrated that the MD promoted healthy gut flora, improved global cognitive capacity and episodic memory, decreased bone loss and enhanced immune function as well as blood pressure. As a result, experts recognize the necessity for clinical intervention studies that demonstrate the importance of microbiota to health to modify public and medical health education.
About the study
In the present study, researchers explored the views of older persons and healthcare professionals (HCPs) regarding the MD, microbiome, and gut health in relation to healthy aging.
The study followed a qualitative phenomenological design and was reported according to COREQ standards. The researchers deemed a phenomenological method acceptable for a comprehensive examination of older individuals' and HCPs' lived experiences as well as perceptions regarding the MD and gut microbiome in connection to healthy aging.
Community, social, and retirement groups, as well as disease-specific support groups, were used to recruit adults aged 55 years and older. Intentional sampling involved a balance of gender and age, as well as the inclusion of individuals with relevant conditions. Additionally, stakeholders/HCPs were enrolled through researcher networks and appropriate national professional groups.
Between July 2021 and January 2022, focus groups and interviews were performed with adults aged 55 years and above and HCPs in Ireland. The team designed two semi-structured schedules for the participants aged 55 years and above and stakeholders/HCPs. The schedule of the stakeholders/HCPs was flexible to accommodate professional roles. Participants choose a one-time 1:1 interview or focus group to meet personal preferences and time constraints.
Results
The study cohort involved 47 adults aged 55 years and above and 26 HCPs. The evaluation included 25 interviews and 16 focus groups with two to five subjects each. Most adults were between 60 and 69 years, with four individuals aged more than 80.
While there were areas of ambiguity, most persons aged 55 years and older understood the foods which are part of the MD. HCPs did not particularly address older individuals' comprehension of the MD composition but stated that it might vary depending on whether or not the individual had visited Mediterranean nations.
Many persons aged 55 years and over identified the MD with foods consumed in Mediterranean countries, such as fresh salads, fish, and olive oil. They noticed the visual appeal of bright and seasonal fruits and vegetables, praising home-grown and regionally-grown produce. However, several individuals believed that the MD was "vague" and doubted that all perceived contents could be considered health-promoting. Some individuals believed that spaghetti, pizza, wine, and bread could also be consumed as per the MD.
HCPs and adults aged 55 years and above viewed the MD as having cardiovascular and lifespan benefits, with few individuals noting cognitive health benefits. Numerous people aged 55 years and older believed the MD could help avoid heart diseases and benefit lipid levels. One arthritis patient indicated that the diet could lessen inflammation.
Although HCPs were not specifically queried about MD-related health benefits, the majority described it as concerning healthy eating, while only a minority mentioned its involvement in specific diseases. Some geriatricians and dietitians stated that an epidemiological analysis of the MD and illness outcomes in older cohorts revealed "very weak" evidence. Others questioned the preventive capacity of MD foods by themselves in attaining health advantages in an elderly population.
Some people aged 55 years and older described their increased awareness of microbiota in recent years. They reported learning about gut microbiota from a number of sources, including commercial advertisements, television and radio broadcasts, health experts, scientists, books, and their research. Many others were aware of the microbiome due to research conducted at a local university. HCPs highlighted the profusion of recent microbiota-related discoveries. According to one respondent, the relevance of gut microbiota in mental health made research developments crucial.
Conclusion
The study findings showed that older adults aged 55 years and older and HCPs report a growing awareness of research addressing the relationship between the gut microbiota and aging processes and the interaction between nutrition and gut microbiota. Nevertheless, the translation of scientific research to professional and public understanding is still insufficient. Both stakeholder groups do not appear to recognize that the MD promotes gut microbiota characteristics associated with healthy aging.
The researchers believe that these results should be incorporated into future scientific communication as well as health promotion activities to promote the understanding of the function of the MD in fostering gut microbiota.
Journal reference:
O'Mahony, L. et al. (2023) "Older adults and healthcare professionals have limited awareness of the link between the Mediterranean diet and the gut microbiome for healthy aging", Frontiers in Nutrition, 10. doi: 10.3389/fnut.2023.1104238. https://www.frontiersin.org/articles/10.3389/fnut.2023.1104238/full
Posted in: Medical Science News | Medical Research News | Healthcare News
Tags: Aging, Arthritis, Blood, Blood Pressure, Bone, Bread, Diet, Education, Fish, Healthcare, Heart, Inflammation, Mental Health, Microbiome, Nutrition, Olive Oil, Research, Translation, Vegetables, Wine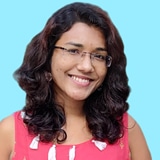 Written by
Bhavana Kunkalikar
Bhavana Kunkalikar is a medical writer based in Goa, India. Her academic background is in Pharmaceutical sciences and she holds a Bachelor's degree in Pharmacy. Her educational background allowed her to foster an interest in anatomical and physiological sciences. Her college project work based on 'The manifestations and causes of sickle cell anemia' formed the stepping stone to a life-long fascination with human pathophysiology.
Source: Read Full Article