Trial emulation shows the effectiveness of the COVID-19 vaccine in improving long COVID symptoms
In a recent article published in the BMJ, researchers evaluated the effect of coronavirus disease 2019 (COVID-19) vaccines on patients with long COVID.
Background
It is well-recognized that vaccination against severe acute respiratory syndrome coronavirus 2 (SARS-CoV-2) effectively reduces the risk of hospitalization, mortality, and re-infection. However, studies have not adequately investigated its effects in individuals previously infected with SARS-CoV-2 and living with post-acute sequelae of SARS-CoV-2 (PASC) or long COVID.
About the study
The ComPaRe study is ongoing in France under their ComPaRe research program. It recruits COVID-19 patients with chronic conditions online from across France. The individuals in the ComPaRe e-cohort had experienced a SARS-CoV-2 infection with persistent symptoms lasting over three weeks; at least one of their symptoms indicated that they had long COVID at baseline.
In the present study, researchers performed a target trial emulation among adults (aged ≥18 years) enrolled in the ComPaRe e-cohort before May 1, 2021. They evaluated how the first dose of the COVID-19 vaccine affected these patients' lives, socially and professionally, and worsened or improved their long COVID symptoms. To this end, they recorded the number of long COVID symptoms, the rate of remission, if that happened, and patients reporting unacceptable symptoms at 120 days.
Per the United Kingdom Office for National Statistics, 90% of long COVID patients experience symptoms up to one year after the initial infection, and 67% do not resume pre-COVID work efficiency. Thus, reports that COVID-19 vaccines improve long COVID symptoms are encouraging. A non-peer-reviewed study conducted among 900 patients in the UK found that vaccination reduced the likelihood of long COVID symptoms; however, they had no control group for comparison.
Immunology eBook
Compilation of the top interviews, articles, and news in the last year.
Download a free copy
The mechanisms governing the same also remain elusive. Perhaps vaccination eliminates the viral reservoir or increases neutralizing antibody titers against SARS-CoV-2, or both, to benefit long COVID patients. As the primary outcome, the team obtained a symptom count score for each participant using a long COVID symptom tool.
The scores ranged between zero and 53, where zero indicated disease remission and increasing scores reflected the deteriorating quality of life due to long COVID. They also used a long COVID impact tool to assess the effect of long COVID on patients' work, family, and social life. Scores ranged between zero and 60, where 60 showed the maximum impact.
Results
Only 910 enrollees in the ComPaRe long COVID e-cohort provided their vaccination status, of which 733 were women, and their median age was 47 years. The period between symptom onset and baseline was 10.7 months. Among 455 vaccinated individuals, 359, 48, 47, and one patient(s) received BNT162b2, ChAdOx1, mRNA-1273, and Ad26.COV2.S vaccines, respectively. All 455 patients in the control group had similar characteristics as individuals in the vaccinated group.
The first COVID-19 vaccine dose was associated with a decrease in the severity of long COVID symptoms. In addition, it reduced the adverse effect on patient's work, social, and family lives four months after baseline. Compared to 27 individuals in the control group, the long COVID symptoms remission rate was nearly double in 57 people comprising the vaccinated group (7.5% vs. 16.6%). The mean score on the long COVID symptom tool was 13 and 14.8 in the vaccinated and the control groups, respectively.
While the side effect(s) of vaccination was rare, occurring in only 0.4% of the participants, one in 13 patients reported a notable reduction in the adverse effects of long COVID on their lives. Consistent with previous reports, some patients also experienced disease worsening or a relapse.
Conclusions
According to the authors, this is the first study that showed COVID-19 vaccination as a fruitful intervention to decrease the burden of long COVID on healthcare systems. Millions of people are living with this condition, and many more might be at risk in the future.
Based on this study's finding, long COVID manifests because a persistent SARS-CoV-2 reservoir or virus fragments in the body continuously stimulate the immune system. A recent study detected SARS-CoV-2 spike glycoproteins in the circulatory system of patients infected with SARS-CoV-2 a year ago. If vaccination manages this condition, future studies should explore the causes of long COVID to inform the development of more effective interventions. Likewise, examining the characteristics of patients whose condition improved after COVID-19 vaccination could help identify novel targets for long COVID therapies.
Journal reference:
Tran V, Perrodeau E, Saldanha J, et al. (2023). Efficacy of first dose of covid-19 vaccine versus no vaccination on symptoms of patients with long covid: target trial emulation based on ComPaRe e-cohort. BMJ Medicine. doi: 10.1136/bmjmed-2022-000229 https://bmjmedicine.bmj.com/content/2/1/e000229
Posted in: Medical Science News | Medical Research News | Disease/Infection News
Tags: Antibody, Chronic, Coronavirus, Coronavirus Disease COVID-19, covid-19, Efficacy, Healthcare, Immune System, Mortality, Research, Respiratory, SARS, SARS-CoV-2, Severe Acute Respiratory, Severe Acute Respiratory Syndrome, Syndrome, Vaccine, Virus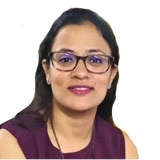 Written by
Neha Mathur
Neha is a digital marketing professional based in Gurugram, India. She has a Master's degree from the University of Rajasthan with a specialization in Biotechnology in 2008. She has experience in pre-clinical research as part of her research project in The Department of Toxicology at the prestigious Central Drug Research Institute (CDRI), Lucknow, India. She also holds a certification in C++ programming.
Source: Read Full Article