What Is KetoLogic—And Should You Supplement Your Diet With It?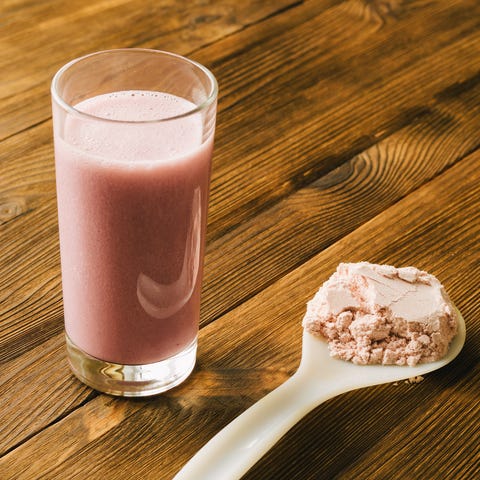 Learning all the ins and outs of the keto diet is one thing (you can have meat and cheese, but not as much as you think), but actually sticking to the diet long enough to see real results is another (hello, keto flu).
It makes sense then, that there are tons of products out there to make your keto life easier—and KetoLogic is one of them. The company offers a Keto 30 Challenge, as well as a line of supplements meant to support keto dieters.
It's also increasingly popular: Briana Culberson, daughter of daughter of The Real Housewives of Orange County's Vicki Gunvalson, and her husband Ryan swear by the stuff, and the company's Instagram page has more than 12,000 followers.
Here's what you need to know about KetoLogic, how it plays into the keto diet, and whether or not you should try it.
So…what is KetoLogic, exactly?

KetoLogic is a resource on the keto diet, but it also manufactures meal replacement shakes, and supplements.
Those products are available separately, or as part of the company's Keto 30 Challenge, which recommends replacing one meal with a KetoLogic protein shake (chocolate, strawberry, and vanilla), and eating two low-carb, keto-friendly meals a day.
The plan also recommends drinking one to two servings of KetoLogic's BHB Exogenous Ketones (a drink that promises to boost your ketones to achieve or maintain ketosis, reduce cravings, suppress your appetite, increase your energy, and clear your brain fog), in addition to exercising regularly.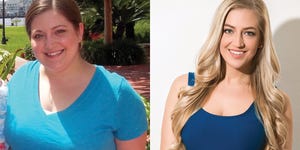 The KetoLogic meal replacement shakes are $69.99 for 20 drinks worth of mix (so, you'd need to buy two of these in order to do the full 30 days). KetoLogic's BHB mix is $90 for a 60-serving bottle.
KetoLogic also offers their own Keto 30 coaching, which includes a phone or Skype session to assess your needs and goals, a customized keto plan, recipes, eight phone check-ins, and ongoing support during the 30-day program, which runs for $299.99.
KetoLogic encourages followers to keep up with the meal replacement shakes after they finish the 30-day challenge and to use the BHBs "as needed."
Should you try KetoLogic?
Plenty of customers rave about KetoLogic in the comments on their website: "I don't feel deprived AND I'm losing the weight that harms my self-esteem. In just 30 days, I lost 10 pounds," wrote one reviewer.
"Do it! It's so much easier than most plans. You will not have cravings. You will enjoy your meals. You will have energy. You will feel satiated. It's awesome," wrote another, while someone else called the diet "wicked good."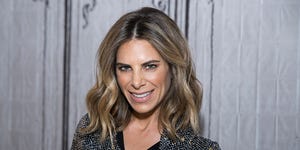 There are certainly benefits to doing a program like KetoLogic. "Managing a keto diet is difficult, and knowing where one meal comes from can help relieve some of the stress associated with the diet, especially in the beginning," says Scott Keatley, R.D., owner of Keatley Medical Nutrition Therapy.
Keatley also says it's good to have a support system—like knowing other people are using KetoLogic products—to keep you working towards your goal.
When it comes to KetoLogic's BHB Exogenous Ketones, Keatley says "it provides exogenous β-hydroxybutyrate,"—a.k.a. ketones—"straight out of the gate. The body will produce BHB [naturally] when in ketosis, it just takes a bit of time."
Keatley call this a "short cut"—and says "I'm never in love with taking short cuts."
He also notes that, "The benefits of this have not been studied highly outside of case subjects—generally children under 1-year-old with metabolic disorders—and rats."
Still want to try the keto diet?

First of all, don't try it on a whim. "Instead take a month to learn about the ins and outs of the diet and start some meal planning that works with your lifestyle," says Keatley.
Keatley also recommends trying your best to eat whole foods vs. processed goods.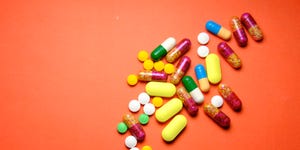 Jessica Cording, a New York-based registered dietitian, agrees. "In order to make lifestyle changes last, your program needs to be sustainable, enjoyable, and flexible."
According to Cording, there's also a chance that you'll re-gain the weight you lose on keto after quitting the plan—but that's true of any restrictive diet. "I often see people regain any weight they lose (and then some) after they come off a restrictive plan," she says.
If you want to lose weight and you're not sure where to start, Cording recommends reaching out to a dietitian to try to find an eating plan that will work for you.
Source: Read Full Article