What Causes Empyema?
Empyema is a medical term used for pus pockets that have accumulated inside a body cavity, for example, pleural space. This condition occurs when a bacterial infection remains untreated or if it does not respond completely to treatment.
Empyema is a severe condition that necessitates medical attention. It can cause chest pains, coughing up mucus, fever, and shortness of breath.
Overview
An Empyema is an accumulation of pus in the pleural cavity, gram-positive, or culture from the pleural fluid. It is usually associated with pneumonia. There are approximately 65,000 cases reported annually in the United States. The importance of early intervention in the management of empyema is very crucial. It is linked with increased morbidity and mortality. Approximately 20-30% of the affected patients either require additional surgery during the first year of developing empyema or die.
In 400 BC, Hippocrates stated,
When the empyema is treated either by incision or cautery, if a white and pure pus flows from the cavities, the patient will recover, but if it appears to be slimy, mixed with blood and fetid, they will die."
Causes
A pleura is a smooth layer that covers the interiors of the chest cavity and lungs. A thin space known as pleural space is filled with pleural fluid that separates these layers, which are almost in contact. This fluid sometimes accumulates and becomes infectious, and the collection of pus begins, which thickens and leads to the sticking of the pleural layers, forming pus pockets. As the accumulation of the fluid increases, the pus pockets increase, and the thick fluid begins coating the outer layer of the lungs blocking them from expanding and worsening the empyema.
Empyema occurs through either bacterial or fungal infections.
Bacterial Infections: Bacterial infections are the most common and there are various types of bacteria that can cause empyema. However, the most common is the streptococcus family, in which the usual causatives are Streptococcus Pneumoniae and Streptococcus Aureus. A few other commonly seen important organisms are Haemophilus Influenzae, Streptococcus Pyogenes, Pneumoniae, Pseudomonas Aeruginosa, and Mycoplasma.
Some of the rarely seen bacteria causing empyema involve Klebsiella, Proteus species, Fusobacterium necrophorum, Mycobacterium tuberculosis, Bacteriodes species, Enterobacter, Salmonella.
Pneumonia is the most common cause of empyema. It is caused by a bacterial infection in the lungs. Empyema usually forms when pneumonia does not respond to treatment completely. Streptococcus Pseudomonas and Aureus are usually seen when a person goes through surgery or trauma.
Fungal Infections: Like bacteria, fungal infections also cause fluid production in the pleural cavity. Fungal empyema is rare and is linked to a higher mortality rate. The Candida species is the most commonly seen fungus associated with this type of infection.
Other possible causes of empyema:
Bronchiectasis; is a condition in which the lungs' airway is blocked, leading to the accumulation of mucus, making the lungs vulnerable to infections.
Thoracentesis; is a surgical procedure that requires needles inserted via the chest wall in order to withdraw the pleural fluid from the pleural space for diagnosis or treatment. This type of infection is rare.
Blood clot or any other blockage; This type of blockage may prevent blood from entering the lungs, which leads to pulmonary infarction (damage or death of lung tissues)
Sometimes, infections that are present in different parts of the body could spread through the bloodstream and infect the lungs.
A rare possibility of bacterial infections is seen through the process of pulmonary aspirations (inhaling food, saliva, or stomach acid into lungs). Tuberculosis can also cause infections leading to empyema.
The progression of empyema can be characterized by a series of events. The exudate stage is characterized by an increase in fluid production in the pleural cavity during an inflammatory process such as pneumonia. Microorganisms, most often bacteria, start colonizing the fluid and cause empyema as the disease progresses. This fluid contains higher levels of neutrophils, proteins, lactate dehydrogenase, and dead cells. The fibrinopurulent stage is characterized by a thick opaque fluid. Following the resolution of the infection, as a result of the inflammation, a fibrotic process occurs that can lead to the limitation of the lung parenchyma.
Early intervention and suitable treatment are crucial for minimizing complications and mortality.
Risk factors
People who recently had pneumonia are at higher risk of developing empyema.
Another risk factor is recent Chest injury or trauma, Lung abscess, or Thoracic surgery, which is performed on the lungs, heart, and esophagus.
Other risk factors include:
Immunosuppression
Gastric acid reflex
Diabetes mellitus
Intravenous drug abuse
Alcohol abuse
Incidence

A study was conducted by McGuire et al. (2019) at Vancouver Government Hospital (VGH) to find the incidence of empyema. A total of 1766 patients were considered for the study and were treated for Hospital Acquired Pneumonia (72.59%) or Community Acquired Pneumonia (27.41%). The overall incidence risk of empyema in the taken population was 10.76% (190), with 47 (2.66%) cases of positive empyema and 143 (8.10%) cases of likely empyema.
In the last decade, in the US, UK, and Europe, the incidence of empyema complicating bacterial pneumonia has increased. Between 1981 to 1998, in Scotland, childhood empyema admissions rose from an annual average of 6.5 million to 66 million in 2005, with no concurrent increase in pneumonia admissions. The causes of this significant rise are unknown. However, a few possible explanations include changes in bacterial resistance and virulence, the introduction of the pneumococcal vaccination, climate change, and changes in primary care antibiotic prescribing practices and referral patterns.
The bacteriology of empyema may differ depending on whether the infection was community acquired or hospital acquired. In addition, the patients' comorbidities must also be considered. Gram-positive bacteria, particularly Streptococcus species, are most general in community-acquired empyema. Pseudomonas and Staphylococcus aureus (methicillin-resistant S. aureus (MRSA)) are most particularly prevalent in hospital-acquired empyema. S. aureus is also the most common agent in trauma and surgery.
When DNA amplification is applied, the incidence of anaerobes can reach a high of 70%; but the incidence drops to 20% when regular techniques are applied. Because of such disparity, it is always necessary to cover for anaerobe organisms regardless of the negative cultures.
References:
Empyema (2018). National Health Services. Available at https://www.nhs.uk/conditions/empyema
Empyema: What It Is, Treatment, and More. WebMD. Available at: https://www.webmd.com/lung/what-is-empyema
Garvia, V., & Paul, M. (2020). Empyema. StatPearls [Internet]. https://www.ncbi.nlm.nih.gov/books/NBK459237/#_NBK459237_pubdet_
McGuire, A. L., Mousadoust, D., Yeung, C., Myers, R., Grant, K., Nasir, B., & Yee, J. (2020). Incidence of parapneumonic empyema and complex parapneumonic effusion: A retrospective cohort study of 1766 pneumonia cases at a tertiary-level regional thoracic surgery referral center. Canadian Journal of Respiratory, Critical Care, and Sleep Medicine, 4(1), 31-38.
Stinson, A., Whitworth, R.N. G., (2018). What is empyema? Medical News Today. Available at: https://www.medicalnewstoday.com/articles/323578
Strachan, R. E., Cornelius, A., Gilbert, G. L., Gulliver, T., Martin, A., McDonald, T., … & Australian Research Network in Empyema. (2011). Bacterial causes of empyema in children, Australia, 2007–2009. Emerging infectious diseases, 17(10), 1839.
Further Reading
All Empyema Content
What is Empyema?
Empyema Diagnosis
Last Updated: Apr 18, 2022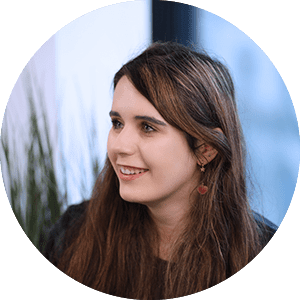 Written by
Aimee Molineux
Aimee graduated from Oxford University with an undergraduate degree in Japanese and Korean Studies, with an exchange year at Kobe University in Hyogo, Japan. Throughout her studies, Aimee took part in various internships, gaining an interest in marketing and editorial work along the way.In her personal time, Aimee can be found either attempting to cook, learning how to code, doing pilates, as well as regularly updating her pet hamster's Instagram account.
Source: Read Full Article