5 TV Shows to Have On in the Background the Next Time You Have Sex
When I say I've "watched Twin Peaks," what I mean is that I've watched about 15 minutes of every episode of Twin Peaks. A former boyfriend had the DVD box set, and for about six months, every time we boned down at his house, we boned down to Twin Peaks. I still have a Pavlovian response every time I hear the retro tunnnnng-tung-tung of the theme song.
I've always liked hooking up while the TV is on—I don't pause to turn it on every time I'm about to get naked with someone, but I definitely leave it on if it's already on. I like how TV dissolves the pressure of the situation: We're not Making Love, we're getting it on during Riverdale. "Netflix and chill" was a strategy to break the ice before a first-time sexual encounter, but I'd argue that the ambient noise and flicker of a TV makes sex really low-stress and fun no matter what stage of a relationship you're in.
There's also a practical reason to leave the TV on: I think it creates better "sound privacy." To have sound privacy, according to a 2013 study of people who work in cubicles, is to be able to control what you hear and, crucially, who can hear you. The study found that a lack of sound privacy was the top complaint of cubicle workers: People were very stressed by the thought that others could hear their every move. The same, I'd argue, is true of sex.
I think that in a sexy setting, the TV provides better sound privacy than, say, a hookup playlist. For one thing, I'm always super embarrassed the first time I play my boink playlist for a man. (It's, like, earnest.) Furthermore, where my neighbors won't blink an eye if I'm watching Riverdale at top volume—they're used to it—if I start blasting "Pony" by Ginuwine, they'll know I'm having sex, I'll know they know I'm having sex, and then I'll be too self-conscious to focus on the sex. From a sound privacy perspective, TV is much better white noise.
But when you're seeking an ambient hookup show, not all shows are equal. The best sex shows are just mindless enough that you don't feel any pressure to pay attention to them while you're boning. Neither of you should be stressed about "missing something" while you're hooking up. You should only be enjoying the task at hand.
When you're seeking an ambient hookup show, not all shows are equal.
A good ambient hookup show isn't distracting, either. Horror movies are an obvious no—nothing like a blood-curdling scream to ruin an orgasm—and so are comedies. "We'd be banging and I'd start laughing at 30 Rockand she'd think I was laughing at her," one Redditor wrote on the subject, "or that I didn't think she was worth paying attention to. And I'm just like, '… No… It's 30 Rock... You couldn't have put anything else on?'"
Stick to these five mindless, sexy options.
Planet Earth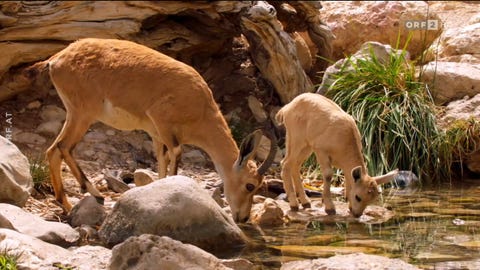 BBC
You and me baby ain't nothin' but mammals. If you've never had sex with someone while David Attenborough narrates, you're in for a treat. His gentle voice soothes the senses. He's there to cheer you on in the good times and to commiserate, should things go awry. ("It's hard not to feel deflated when even your best isn't good enough.") For the eco-aroused, the beautiful vistas remind us that we are all just horny organisms on a desperate quest to procreate.
Twin Peaks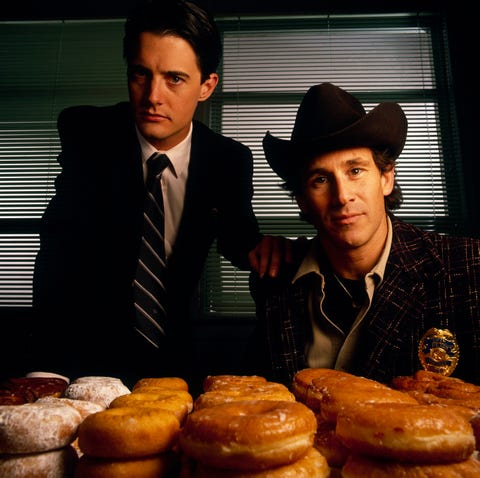 ABC Photo ArchivesGetty Images
Twin Peaks is engrossing if you let yourself get into it, but it's also easy to check out from: The action is slow and sultry. Plus, there's a good chance you'll make mid-coital eye contact with Kyle MacLachlan. Wink at him.
Riverdale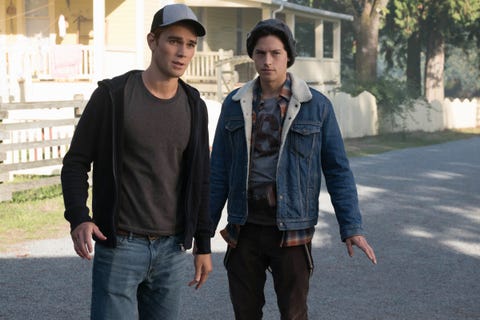 Warner Bros.
I contend that nobody has ever watched a whole episode of Riverdale. This show is loosely based on the Archie comics, but the plot is too bonkers to follow seriously (cults! gangs! drugs! corruption!) Everyone on the show is attractive, and sometimes the showrunners just grease up Archie (KJ Apa) and throw in a shirtless boxing match for the hell of it. Riverdale was meant to be sexy background viewing.
Rome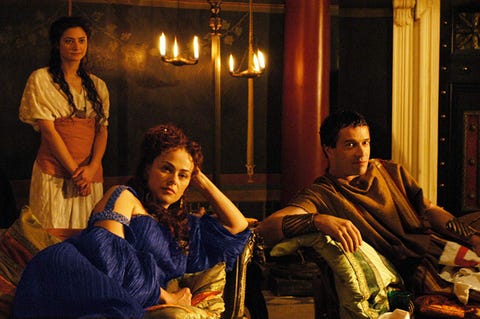 HBO
For the uninitiated, Rome was HBO's Game of Thrones before Game of Thrones. Game of Thrones would be a good hookup show except that its plot is too dynamic (exception: the very boring hours-long rom-com sequence between Jon Snow and Daenerys) and it's too jumpy-outy. Rome has all the nudity and high production value of Game of Thrones, but without [spoiler from last week's episode!] a zombie child, impaled on a wall, screaming and burning. Again, a blood-curdling scream does not a mood set.
Jeopardy!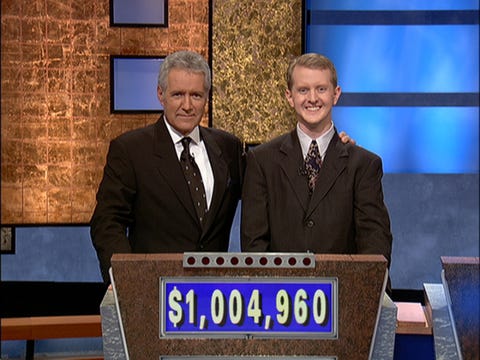 Getty ImagesGetty Images
Only God can judge me.
Source: Read Full Article